---
Indoor Center
---
The Wishaw Golf Academy opened the state of the art Indoor Center in September 2009, to accompany the short game academy and the outdoor academy driving range.
The Center includes 2 hitting bays with SkyTrak launch monitor system for swing analysis and distance gapping offering golfers the perfect environment to learn and improve their game all year round, in any weather at any time.
The Academy is home to the largest indoor putting coaching facility in the UK. The fully air-conditioned, 700 sq ft studio incorporates 3 specific putting greens; a level 20x16ft, a 33 x 6ft sloping 2%, and the 16x6ft Zen Green Stage – a fully adjustable slopes allowing unparalleled coaching analysis .Our Professionals are guaranteed to get the most out of your game.
---
The Short Game Academy
---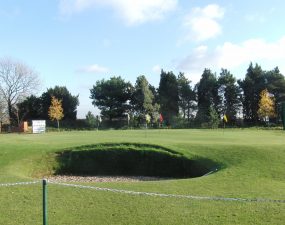 The Short Game Academy is a fantastic practice and training facility , and in conjunction with the indoor centre the Academy Professionals offer golfers a complete experience using all the latest in golf coaching technology.
Improving your short game is the quickest way to saving shots and achieving lower scores!
---
The Academy Range
---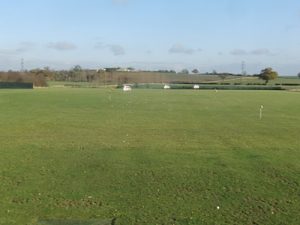 The Academy Range is a practice and coaching area for the exclusive use of the Professionals and their students.
The Academy practice range can be equipped with video capturing and processing facilities designed specifically to aid our professionals in improving your golf swing.
This facility allows us to record your actual swing during the hitting of a real golf ball using your own equipment. Giving us the ability to show you your swing, club grip, stance, address and all other important aspects of your golf shot right down to the point of contact, follow through and on to the finish, analysing your full body alignment.